SAM Broadcaster
Set up your own professional, simple to use, live radio station.
Using the SAM Broadcasting tool, you can set up and stream your own internet radio station within minutes.

Streaming Wizard takes your radio stream and pumps it out nationally. We can provide any and all of the following:
SAM setup advice
Live streaming to increase your number of listeners
The radio player code to embed in your website
Limited colour customisation of the player
Our main service is to provide the user of the SAM Broadcaster a way to restream their radio station to a much larger audience. With our servers, all you need to do is broadcast a single stream to us, and we can then pump that out to anyone who wants to listen. This way, you don't need to worry about your upload speed, and you can have many more listeners connected at any one time.
The SAM Broadcaster itself is a very simple but powerful DJ tool that, with a few small tweaks, can be personalised for your own style. It is simple enough for new users to get started with little difficulty, but has plenty of useful tools and effects for experienced users.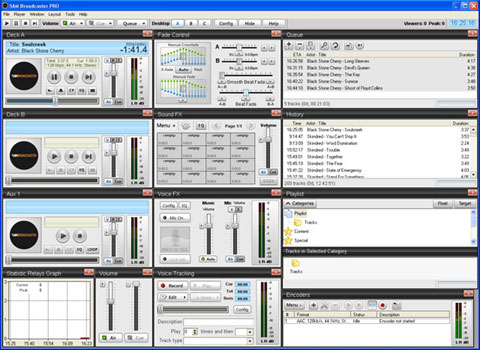 Click the above image for a closer look
You can get the SAM Broadcaster here.
We pride ourselves upon:
Wealth of experience.
Friendly, knowledgeable staff.
Fast turnarounds.
Impeccable customer service.
Get in touch with one of our team today on 01926 313448 to discuss your requirements or to request a rate card.